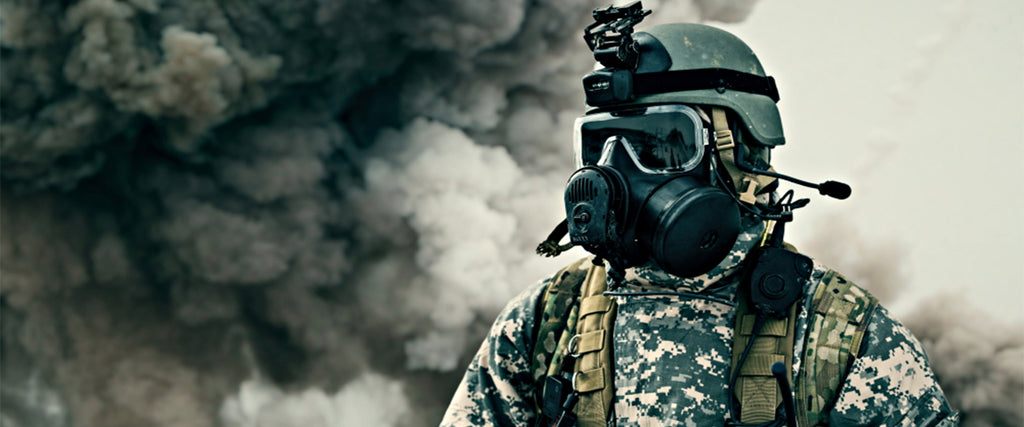 In this post, you're going to get all the info you need on purchasing the right gas mask for your requirements. Whether for professional or personal use, we give you the rundown on what to look for in a gas mask and which gas masks are the best.

Knowing which gas mask to choose will depend on the use. It doesn't matter whether you are in military, law enforcement, or simply a person who feels it's important to be prepared for civil defense situations. You need to do your research when it comes to choosing the right gas mask.

Let's start with a brief history of the gas mask.
WHAT WOULD YOU LIKE TO KNOW ABOUT GAS MASKS?
1

What is the history of gas masks?

2

Why do I need a gas mask?

3

What are the most commonly available gas mask types?

4

What accessories I can get with a gas mask?

5

What is the rating system for gas masks?

6

What are the legal implications of buying/owing a gas mask?

7

What are the different types of available respirators?

8

What are the obsolete gas masks?

9

How to make sure your gas mask fits?

10

Are there any gas mask tips available?

11

What are the frequently asked questions on gas masks?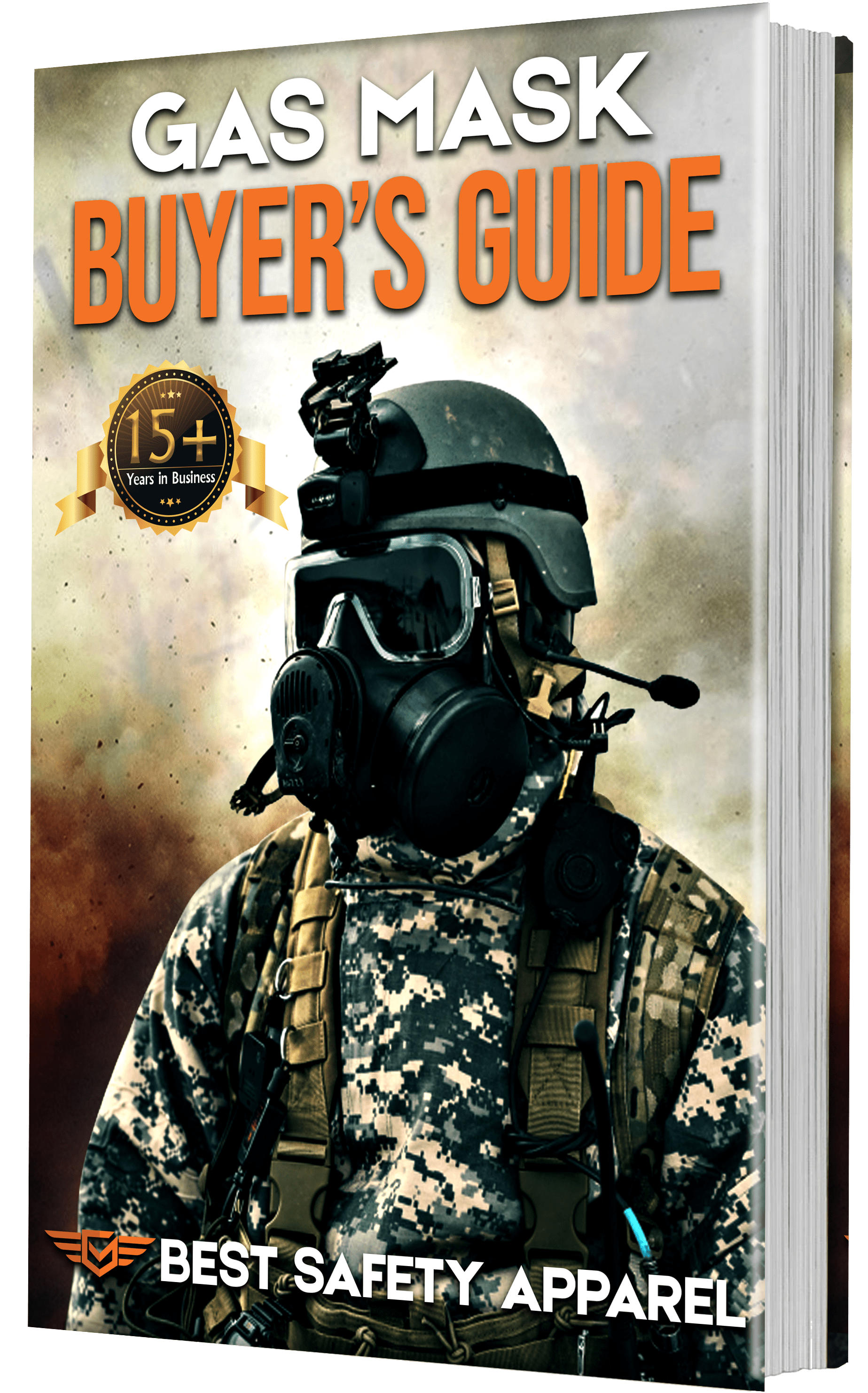 History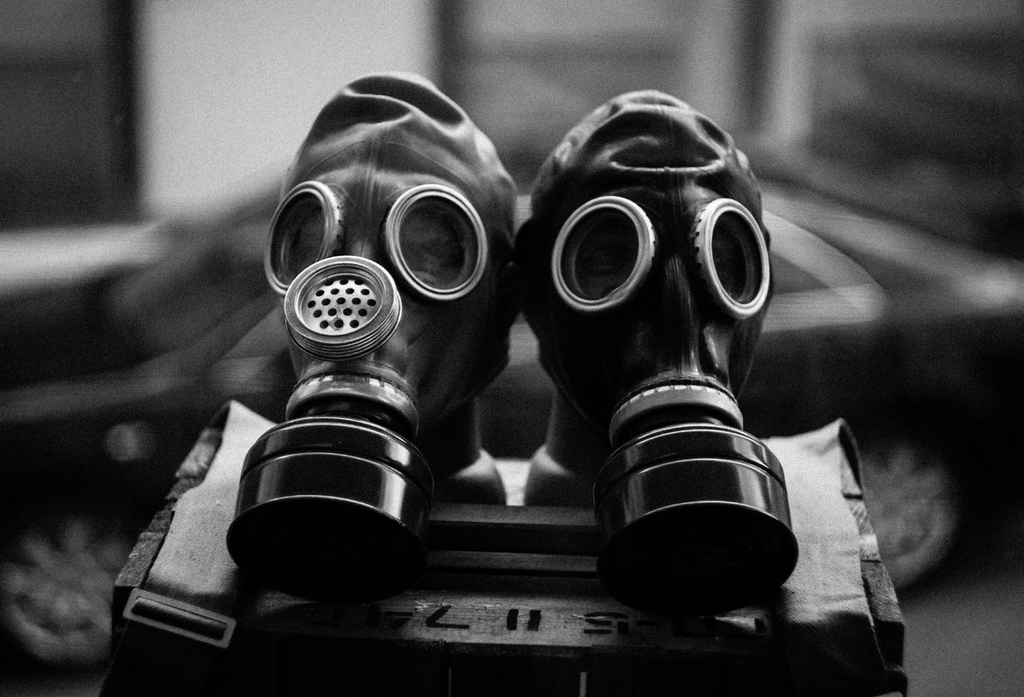 The 9th Century Mask
When you think about the history of gas masks, you've got to look far into ages.
The earliest account of gas masks started with the works of the Banu Musa brothers in Baghdad, Iraq, in the 9th century.
Their work is regarded as the earliest form of a mask. It was a primitive mask and was primarily produced to safeguard workers who were working in polluted wells.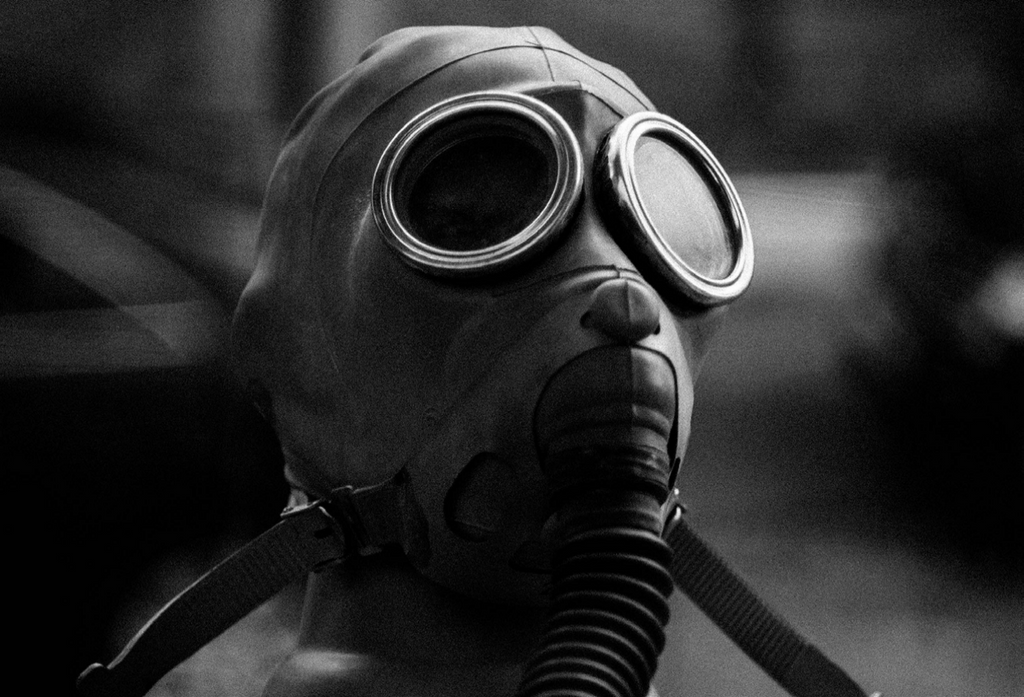 The Fore-runner of the Modern Mask
In January 1916, Garrett Morgan invented a breathing device that was a modern gas mask prototype.
Garrett Morgan used this device after an explosion in water walks a tunnel far away from Cleveland Shore underneath Lake Erie.
The fore-runner of the modern gas mask accommodated components that enabled breathing through hood and hoses suspended to the ground to safeguard against smoke inhalation.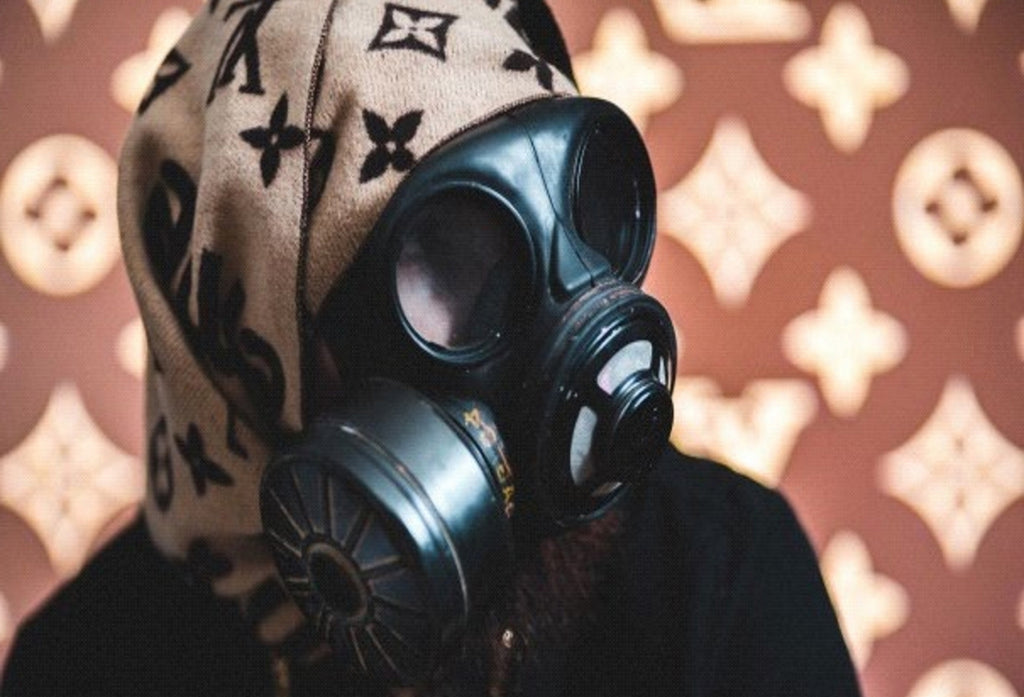 The Modern Gas Mask
In 1943, the British Army produced a modern face mask that was lighter in weight and was a better fit for the face than the face Mask used in World War 1.
It enables one to use a separate filter that could be changed. It also safeguarded against the threats of nuclear and biological warfare pollutants.
The modern gas mask was the regular mask used during World War II.
WHY DO YOU NEED A GAS MASK?
There are multiple applications of gas masks and are broken down into four major application categories below.
There are several reasons people use gas masks, and these range from protection against dust to protection against highly poisonous chemical agents and even nuclear threats. The reason for using a gas mask is necessary before getting one as they have different uses depending on the area of use, area it covers, presence or absence of respirators.
Gas masks can be constructed to provide their own supply of purified air and be equipped with a sieve to remove dangerous pollutants. These sieves are called air-purifying respirators (APR), and they remove airborne materials such as harmful industrial gases, evaporated paint, particulate matter pollution, weaponized gases for war.
Gas masks serve military personnel and individuals working in industries. The gas masks used to protect against chemical, biological, and radiological systems can also safeguard against radioactive dispersal devices containing radioactive material with regular explosives. Biological agents that gas masks can protect against include bacteria, toxins, and viruses. In all, a gas mask protects against all the above threats to human life.
An individual at the scene of a riot, policeman or rioter alike, can be protected against tear gas. Graffiti artists also use gas masks against harmful gases produced from their canisters.
Gas masks can also be used by scientists in the laboratory in preparation for chemicals that are toxic to the human body. Gas masks do not prevent chemicals that can be absorbed by the body. And note that Gas masks do not work alone. You've got to make a selection of a good filter for optimum protection.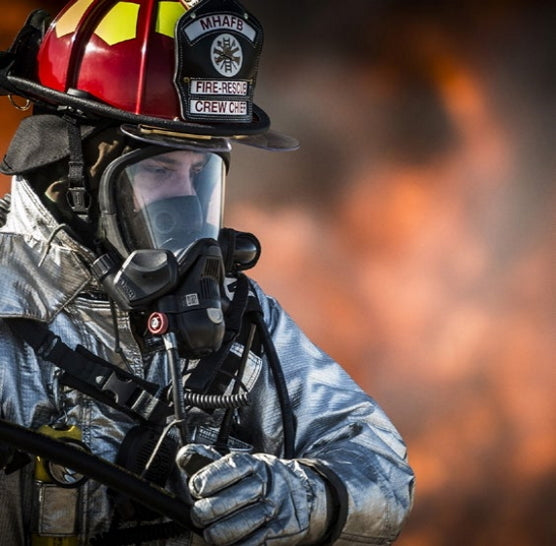 Personal Safety Applications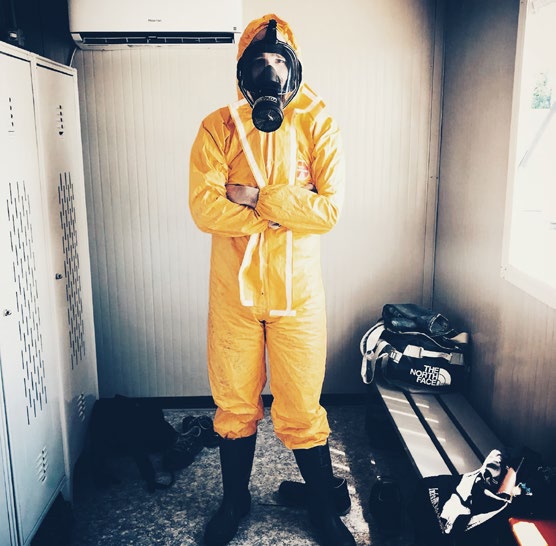 Industrial Applications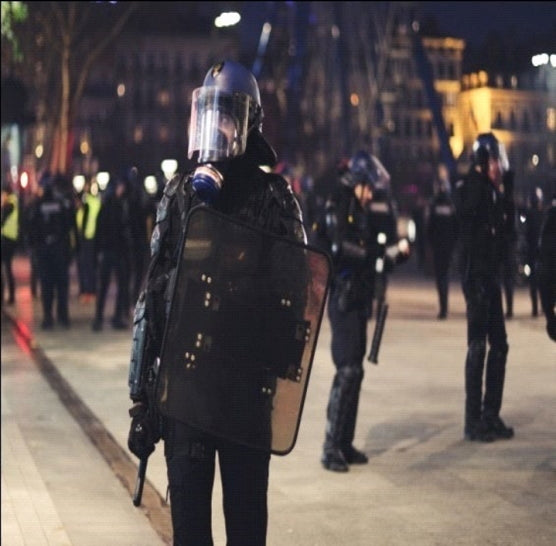 Police Applications
Scientific Applications
GAS MASK OPTIONS
There are several different types of gas mask options available and here are some of them:
MESTEL SGE 150 Gas Mask: The ease at which this can be put on and removed is why this mask is referred to as an escape mask. It was constructed to be used in an urgent situation where a very fast reaction is needed. They have one filter in the front opening, which can be utilized with other complements. The complements include speech diaphragms, lens adapters, and drinking options.
The whole body of the mask supports and provides total protection of the eyes and face against extreme contacts because they are made up of strong, hard material (polycarbonate). They are different from former designs where the weight is carried by the rubber bodies. Due to this improvement, the face seal made of rubber is now much lighter. The rigid body of the mask coupled with the face seal and straps means even distribution of work by the straps. This allows the user to get a perfect seal that is comfortable.
MESTEL SGE 400/3 Mask: This gas mask was designed for security officials. The gas mask meets all requirements of the military and the civil defense. Its singular filter connection, which is at the side, aids armed officials in aiming their weapons comfortably. The Mestel SGE 400/3 is equipped with three filer ports (left, right and center).
It is also equipped with a canteen drinking system, and it includes the mouthpiece, drinking assembly, cap, and a United States military current issue canteen. The face seal is made up of silicone and will withstand a one-inch steel ball propelled at 335mph.
The face shield aggressively protects against chemical attacks. The mask was also designed to be heat resistant. It can be used for a very long period.
Mestel SGE 400/3 BB gas mask: This was also designed to meet the requirements necessary for its use in the military and civil defense. It is very similar to the Mestel SGE 400/3 but with a butyl rubber face seal according to the CBRN requirements. This gas mask can be referred to as a full-face respirator.
It contains an extremely comfortable facial seal, which gives users the best possible wearing comfort. There is also a relief valve to improve the vision of users and comfort.
ARIA classic mask: For snorkeling lovers that would love to improve the snorkeling experience, here is a device that allows you to do that and also stay safe. This face mask works in conjunction with an adapter which can change snorkeling mask into personal protective equipment, which is very important due to covid-19. It can be easily assembled with different adaptors such as APA and RD40, even when it is worn. The R.D. 40 comes together with the APA; it can be connected to a pall breathing filter or similar ones with the same function of retaining 99.9% of airborne viruses and 100% of liquid borne viruses. It has a swiftly adjustable strap that fits well with any shape of the face. It enables good communication through the mask and also allows users to experience a high transparency vision due to the wide optical field but with a little malformation in a few areas.
Aria QR+ Mask – COVID 19 Emergency: This was redesigned under the ocean reef, and it can be used while staying underwater for a long time. It can be used with an adaptor (ARIA protection adaptor), which turns the snorkeling mask into personal protective equipment. It allows easy breathing with no mouthpiece, which is uncomfortable to clench to. With an independently tested air circulation technology, the vision is now very clear with no fogging. This vision improves the snorkeling experience with a 180-degree panoramic view. There is also a uniquely designed orinasal, which allows the best coverage around the nose.
GAS MASK ACCESSORIES
There are several accessories available to go with your choice of gas mask and they are detailed below for your convenience:
MESTEL Internal Drinking Device
This is one of the most essential accessories to get if you chose to have a drinking option when you wear your choice of gas mask. This device will be fixed by us on the inside of your gas mask.
External Tube
This will be another essential accessory if you choose to have a drinking option and getting the internal drinking device. This tube can be connected to a bottle or the 1 Liter canteen.
1 Liter Canteen
Many people prefer to have a canteen over a bottle of their choice as the canteen is more safe and water will be protected from the air pollutants than a water bottle. This is another important accessory people choose to get along with the internal drinking device and the external tube.
Speech Diaphragm
This is a highly recommended accessory if you want to have the option of able to talk to others with your gas mask on. You need to order it along with your gas mask so that we will install it for you before we send it out to you.
Draeger Rd40CBRN 40mm NATO filter: It is a high-quality gas mask attachment filter that offers protection against various biological and chemical agents. Selecting the best gas mask filter is selecting the mask that suits your needs.
MESTEL Gas Mask Filter
Our gas masks do not come with the filter and need to purchased separately when you place the gas mask order. More details of gas mask filter are available at Mestel Gas Mask Filter.
GAS MASK RATING SYSTEM
Every gas mask is expected to meet specific standards to make it safe for use. As a result, government agencies set up rating systems for the manufacturers of gas masks, which they must follow. Below is the rating system for all manufacturers of gas masks.
LEGAL IMPLICATIONS
There are measures on respirators manufactured in the U.S. that are distributed to other countries. International Traffic in Arms Regulations (ITAR) and the Export Administration Regulations (EAR) may apply to respiratory gas mask exportations.
EAR's concern is directing the exportation of the products with e-commercial and other potential applications. The U.S government has established precautions to prevent gas masks from being distributed to places/countries where they could be used against its military efforts.
Simultaneously, the ITAR concern regulates defense products and functions under the Arms Export Control Act (AECA). It is mandatory to sign a license if any gas mask is identified with the ITAR United States Munitions (USML) before such a product would be sent out of the country. Presently, the Avon protection (The M50 and C50) mask gas is mostly the listed product under the USML.
The EAR regulates the export of PPE that is under ordering code 1A004, the Commerce Control List said the purpose for control is for National security, especially the NS2 under the U.S chart (Column NS2 signifies countries where products could be distributed). To ensure compliance, enquire from the U.S. State Department (ITAR) and the U.S. Department of Commerce (EAR) on your shipping planning (from and where).
TYPES OF RESPIRATORS
A respirator is a device that protects you from breathing in hazardous substances like infectious particles and chemicals. There are four types of respirators: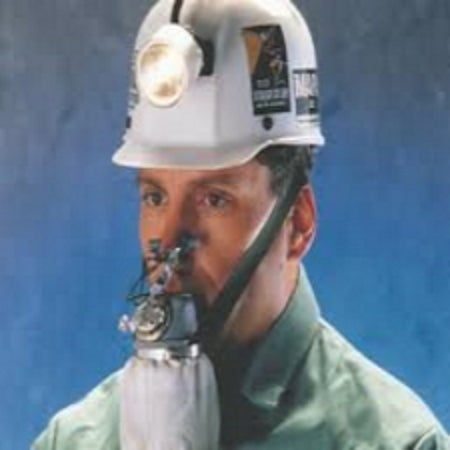 Escape respirators are considered to be used only for emergencies (15 minutes - 1 hour) and escape to a safer place. Many use a hood with a neck seal rather than a face piece.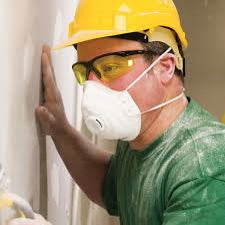 Particulate respirators are the least expensive, protective, and the simplest of a respirator. It only protects against particles.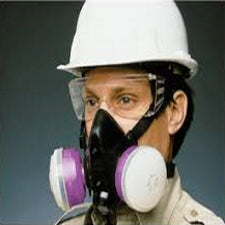 The Chemical Cartridge/Gas Mask Respirator helps to clean gases filled with chemicals or particles off the air while you breathe. It is also known as air-purifying respirators.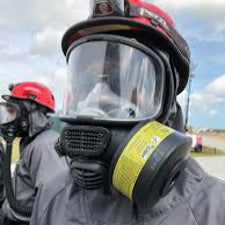 Powered Air-Purifying Respirator (PAPR) uses the fan to blow air via the filter (same filters as gas masks) to the operator. They are more comfortable breathing through and need a fully charged battery to work correctly.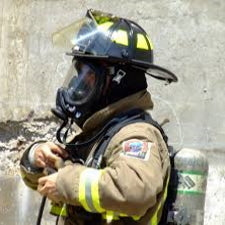 The Self-Contained Breathing Apparatus (SCBA) is the most used respirator by firefighters (weigh 30 pounds or more). These use their air tank to supply clean air, so no worries about the filters.
OBSOLETE GAS MASKS
It is not that all gas masks are safe to use as respiratory gas masks because numerous gas masks are obsolete. Here is a list of gas masks to be mindful of: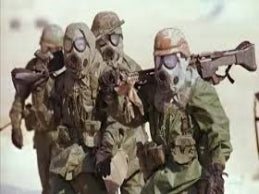 Israeli Military M15 Mask
This mask is just like its Civilian mask. But it has improved visibility. Also, it helps to protect one against certain particle agents. However, it is sold as excess, particularly in the U.S., and likely obsolete and inoperable.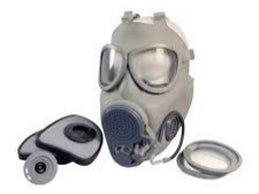 M17 Gas Mask
The U.S. Armed Forces used this obsolete gas mask in the Vietnam War.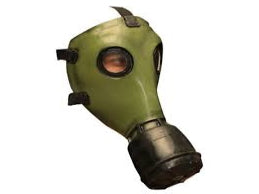 Czech M-10-M Protective Mask
This is an obsolete mask that is not at all useful for CBRN protection.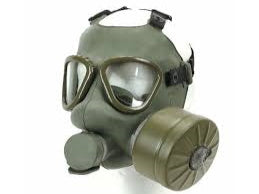 GP-5 Gas Mask
This is an obsolete gas mask used by the Russians.
HOW TO ENSURE YOUR GAS MASK FITS?
Now you are familiar with the types of filters and gas masks. However, using a gas mask that's not accurately fitted is useless. Here are some tips on how you should ensure your gas mask is fit:
Ensure the fastenings are entirely untied and pulled to the front of the mask.


Set your chin cup, chin in, and roll the mask onto your face from the chin up.


Ensure your nose is rightly in the nose cup.


Properly hold the mask in position, and pull the fastenings appropriately into position on the back of your head.


Ensure you tighten all fastening firmly. Now cover the filters adequately and inhale intensely. Repeat step one to step four if air penetrates the mask.
To learn more on how to wear and use gas masks, click on gas mask wear and use.
GAS MASK TIPS
Firstly, kindly be mindful of the mask without a filter because it is the same as not wearing one. Here are a few helpful tips when choosing a gas mask:
Practice donning (putting on) and doffing (taking off). Ensure you are set before any emergency occurs.


You cannot have numerous filters. The use of filters is based on anticipated scenarios.


Loosen the bottom fastening, pull the chin cup up above your head when unmasking always.


For fast accessing, store the mask with the fastenings above the front. Otherwise, keep the fastenings inserted into the mask to avoid stretching.
GAS MASK FAQs
Here are some answers to the frequently asked questions that would guide you through your buying process:
How can I recognize the proof of rating of a gas mask or filter?
NIOSH-approved CBRN filters have the olive green color in, and the part number usually corresponds with the match number, which is on the approved label of the NIOSH. In Europe, canisters that are in line with the European regulations are marked with EN 14387:2004 and color-coded that is alongside a letter/number to indicate which pollutants the filter safeguards the user from. In Europe, manufacturers include the C.E. mark on the product to show them that it is approved.
ISO certification ensures that the manufacturer goes to a third party to get product approval. The manufacturer will add a label on the product that shows "ISO 9001:2015 certified."
EN 136:1998 will be shown on the gas mask, together with the right class – CL1 for light-duty, CL2 for general usage, and CL3 for special usage.
Can kids wear gas mask?
For a child to wear a mask, he or she must go through a trial and must be trained on how to wear a gas mask. This can be a tedious process, especially for infants.
Is gas mask for everyone?
Anyone experiencing asthma and other lung associated disease, elderly ones, children who have difficulty breathing should not wear a gas mask.
Will my respirator and filter be a lasting shield?
Filter respirators and gas masks have a specific time frame of usage; if they have expired or have been exposed to certain things, their abilities to safeguard may reduce. To make them last longer, ensure to study the details about their storage and maintenance.
If I buy the appropriate cartridges and filters to protect myself against danger, am I certain I will be fully safeguarded against this danger?
Gas mask filters generally shield your face, eyes, and breathing pathways from pollutants, however, you are advised to make use of other forms of head-to-toe shield because pollutants can enter your body through your skin.
For how long can a gas mask protect me for?
How long your gas mask will protect you is dependent on so many reasons – the extent of the pollutants in the air, how the environment is, and many other factors. However, note that a filter cartridge will not last forever; it will get to a place where you will have to change it. The best way to know if you should change your filter is when it is already becoming too hard to breathe in it.
Does wearing a gas mask offer protection against fire?
Only gas masks tailored to safeguard against smoke and carbon monoxide protect against fire. Unless a gas mask is fortified against high temperatures, it might melt during a fire outbreak.
How well should a gas mask fit me?
When a gas mask makes a tight seal around your face, then it fits perfectly. You should not detect any form of breakage when you are performing a negative pressure test.
Can I buy gas mask from military surplus?
Military Masks should not be trusted because they are usually expired gas masks sold at a cheap rate. To be on the safe side, always confirm that the gas mask you are purchasing is from a certified seller.
Is it okay to put on a gas mask above eye glasses?
Gas masks generally have lens inserts exclusively. The inserts are there to protect the seal from breaking. If possible, it is best to put on contacts while on a gas mask. You can also buy an extra frame that is appropriate for the contacts you have.
What is the meaning of "Cap" Canister Rating?
Cap is a short form for capacity. A-Cap rating is a must-have for all NIOSH CBRN-approved canisters.
The Cap rating is the time a cartridge will prevent gases or vapors at its best. Here are the ratings:
• Cap 1 – 15 minutes


• Cap 2 – 30 minutes


• Cap 3 – 45 minutes


• Cap 5 – 60 minutes
CONCLUSION
Gas Masks are important defensive weapons that can prevent your lives and those of your team from danger. It is therefore very important that you buy the right gas mask that is capable of saving your life and the lives of your team in case of any danger. So, before you buy your gas mask, know why you are buying it, and choose the quality of gas mask that will suit the purpose you are buying it for appropriately.
Would you love to know more about gas masks? You can go to our gas masks section here. Also, questions, comments, and suggestions are welcomed. You can reach us through this website or by calling us at 888-877-0090.