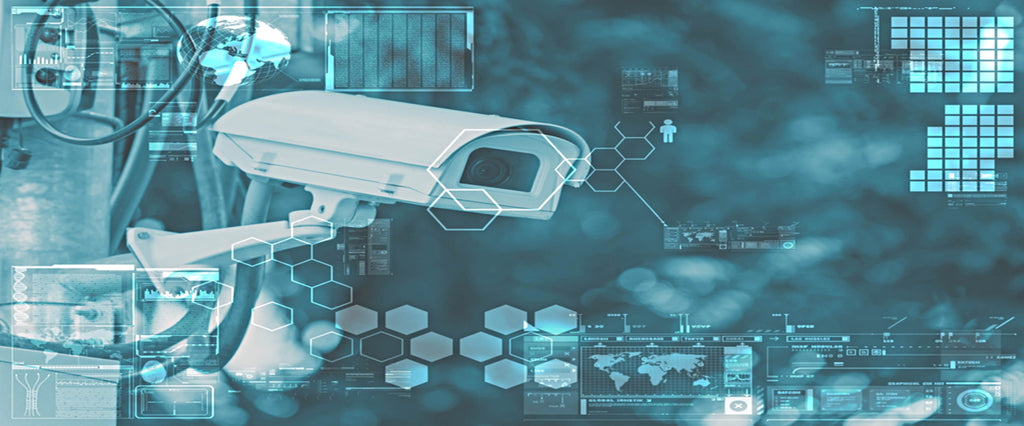 Surveillance Equipment Buyer's Guide
In this post, you're going to get all the info you need on purchasing the right surveillance equipment for your requirements. Whether for professional or personal use, we give you the rundown on what to look for in a surveillance equipment and which ones are the best.

Let's start with a brief history of the surveillance equipment.
TABLE OF CONTENTS
1

What is the history of surveillance equipment?

2

Why do I need surveillance equipment?

3

What are the most commonly available types of surveillance equipment?

4

What accessories I can get with surveillance equipment?

5

What rating system does the surveillance equipment come under?

6

What are the legal implications of buying/owing surveillance equipment?

7

What are the obsolete surveillance equipment?

8

What are the top surveillance equipment options I should be aware of?

9

How to make sure your surveillance equipment fits your requirements?

10

Are there any surveillance equipment tips available?

11

What are the frequently asked questions on surveillance equipment?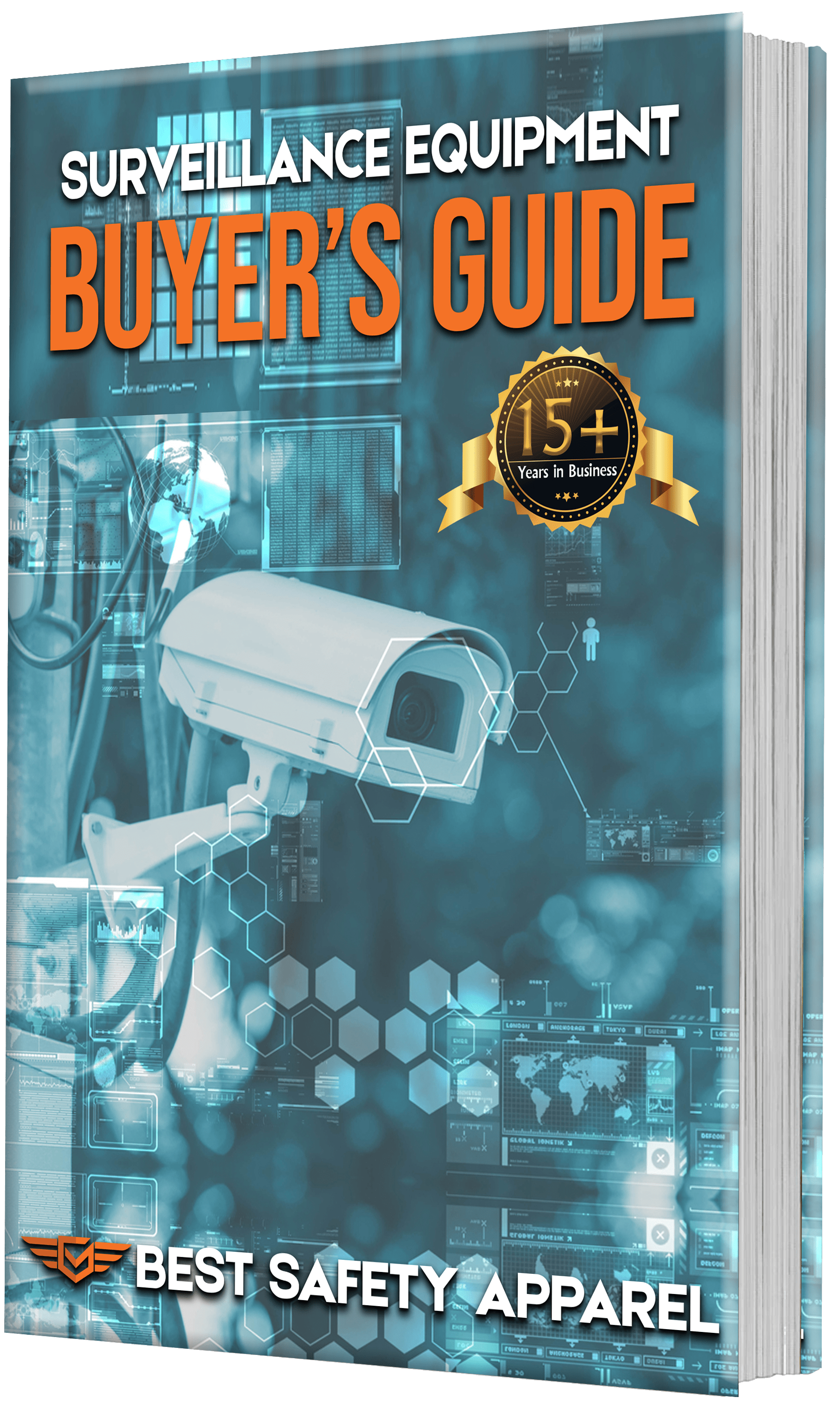 HISTORY OF SURVEILLANCE EQUIPMENT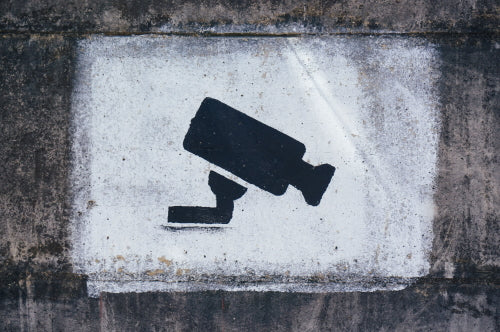 Video surveillance isn't a new technology; it's been around for a while. According to historical records, closed-circuit television (CCTV) was first used in a recorded application in 1942. It was used to observe the launch of V2 rockets launched from Germany. Around 1947, commercial surveillance applications first appeared in the United States. Several companies began offering closed-circuit television (CCTV) camera systems in educational, medical, and industrial settings as early as 1957.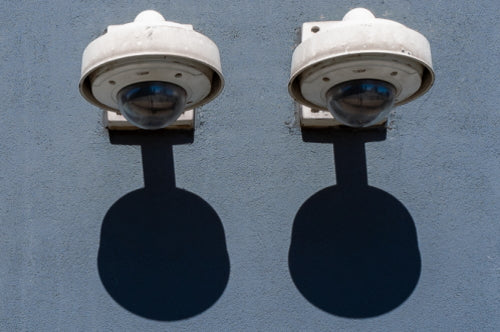 The introduction of network attached IP cameras was a watershed moment in the CCTV industry's history. Axis introduced the world's first Internet Protocol (IP) cameras in 1996. Instead of using coax cable, these new cameras communicated via the Ethernet network. Video signals were no longer sent as analog signals but as digitally encoded signals. On the other hand, the new communication method proved difficult for older analog security dealers to grasp. It took some time for the new technology to become widely accepted.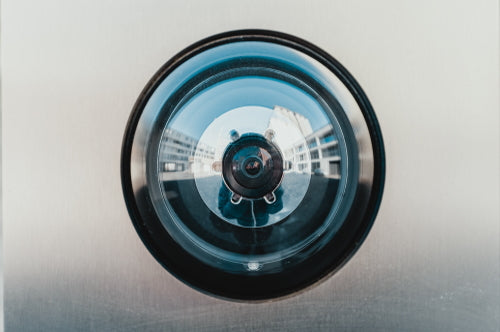 Surveillance may be found almost everywhere, and its popularity is growing. IP cameras are now available in a wide range of configurations. Almost anybody can now set up IP camera systems. Video surveillance technology is used to monitor our homes, schools, businesses, and communities. Their use by law enforcement agencies all around the world is increasing. When we turn on the television news, we are no longer surprised to see video from the most recent theft or terrorist act. With the advancement of mobile technology, surveillance has become an integral part of our daily lives.
WHY DO YOU NEED A SURVEILLANCE EQUIPMENT?
There are various applications of surveillance equipment and we have provided the rundown of a few here:
POLICE APPLICATIONS - Surveillance cameras are the most efficient method to collect data around the clock. Even if the authorities are unable to get to a crime scene in time, they may be able to acquire evidence from the cameras that have been installed. In the vast majority of cases, they are strategically located to offer effective monitoring. They collect only the video evidence but not the audio evidence.
BUSINESS SECURITY APPLICATIONS - Shopping malls, entertainment complexes, and leisure facilities have armed private security teams monitoring shopping malls, which may be challenging and expensive. To address micro-level security issues, contemporary mall owners and developers have invested in cutting-edge surveillance cameras that can be monitored remotely from centralized control rooms.
They provide a second degree of protection for boutique and store owners in malls. In educational institutions bullying, unauthorized entrance, and vandalism are all issues that may be avoided during school hours by using effective surveillance equipment. It is feasible to install security cameras to help keep student safety in mind and discover bottleneck places on the school premises.
INDUSTRIAL SECURITY APPLICATIONS - Every commercial organization, big or small, today has a security control center to guarantee effective company operations. These institutions have sophisticated security camera systems to monitor staff movements and prevent data theft.
HOME SECURITY APPLICATIONS - Security cameras were only used in businesses, parking lots, and government buildings until recently. Outdoor security cameras are already common in suburban and urban residential buildings. So, you can rest easy knowing you are entirely secured against intruders like burglars, trespassers, and others. When you aren't with the kids, video surveillance systems deliver a live stream on your phone.
Depending on where your home security cameras are placed, you can watch your kids when they are sleeping or playing. Smart doorbell cameras let you see what's happening at your front entrance. If the doorbell rings when your kids are alone, your phone will inform you.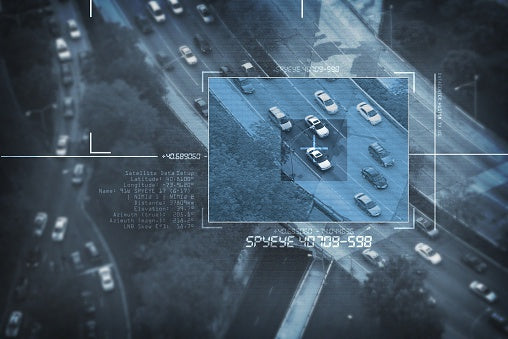 Police Applications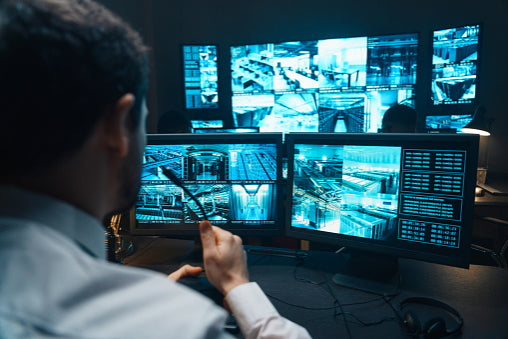 Business Security Applications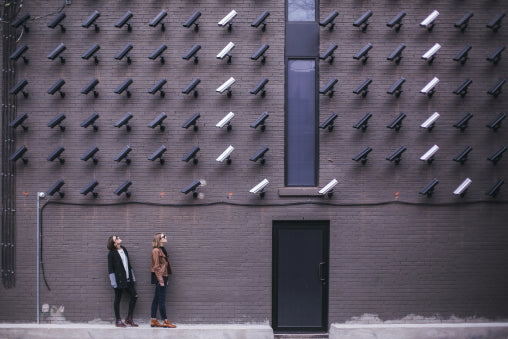 Industrial Security Applications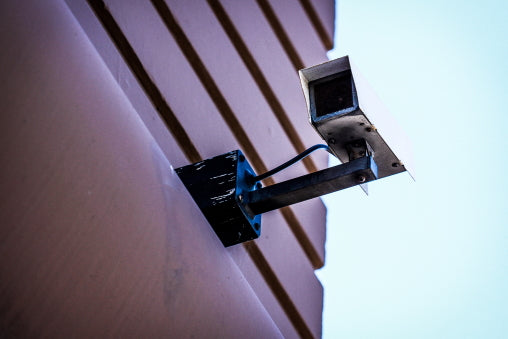 Home Security Applications
TYPES OF SURVEILLANCE EQUIPMENT
Proper selection and use of surveillance equipment would definitely saves lives by preventing attacks. Below we have mentioned a few of the types of surveillance equipment.
SPY SPECS LOOK BEHIND SUNGLASSES
These are the perfect shades for anybody who aspires to be the next James Bond. It's as if you're wearing them with eyeballs in the back of your head. These spy sunglasses are not only trendy and modern in design, but they are also the most natural and contemporary spy sunglasses ever.
These sunglasses allow you to see what is in front of you and what is behind you. You can use these glasses to watch someone without being noticed or having to check if you are being followed without turning your head.
SPY THUMBSIZE DVR WITH VOICE ACTIVATION (8GB)
The thumb-size DVR is a tiny and easy solution to capture video on the go (with audio). It starts recording when the decibel level surpasses 60 dB (regular conversation) and continues recording in 2-minute cycles until the decibel level drops below 60dB. The DVRTS records 720x480 AVI video at 30 frames per second to an 8GB micro SD card (which is also supplied). It contains a magnetic, wall-mountable, and alligator clip bracket so that you can attach it almost anywhere. The camera is also weatherproof. This camera features a 2-hour lithium rechargeable battery.
STREETWISE BLUETOOTH CAMERA DVR
This little camera disguised as a Bluetooth headset allows you to record video, audio, and still images. The camera's microSD card can store up to 32GB of photos and videos. The device runs on a 350mAh rechargeable battery. The Streetwise Bluetooth Camera is a great addition to your camera collection.
DIGITAL ALARM CLOCK DVR WITH MOTION DETECTOR 4GB
This digital alarm clock is disguised as a DVR that records video and audio. It's fantastic for keeping an eye on the babysitter or staff. This high-quality DVR can record continuous video, the sound alone, still image camera, and motion detection. The motion detection function saves battery life and memory space by only recording when movement is detected.
ACCESSORIES
As such there are no special accessories for surveillance equipment.
SURVEILLANCE EQUIPMENT RATING SYSTEM
LEGAL IMPLICATIONS
Surveillance is often utilized in criminal investigations and by private investigators. Like the FBI in the US, government organizations utilize surveillance technologies to track down and apprehend suspected terrorists and federal offenders. While the exact point at which monitoring violates people's privacy has been debated, many believe it does. More often however, there is usually a clear definition of the laws governing unlawful monitoring between private persons and government investigators.
The placement of the surveillance equipment may impact the monitoring's legality. Many governments allow security video cameras near checkout counters and in parking lots. These devices are commonly accepted because they are used in public places where individuals have less right to privacy. A security camera placed in a restroom stall, on the other hand, is likely to be regarded as unlawful surveillance since restrooms are frequently recognized as places where a person may anticipate reasonable privacy.
Home security cameras are governed by state legislation. Surveillance cameras that record footage of the neighborhood surrounding your house are generally considered lawful. Publicly visible sites are frequently considered permissible. An inside-the-house camera shooting photographs of a neighbor's window may be declared unlawful since persons have a right to privacy that they do not have in public.
OBSOLETE SURVEILLANCE EQUIPMENT
Every product and technology gets obsolete at some point in time and surveillance equipment are of no exception.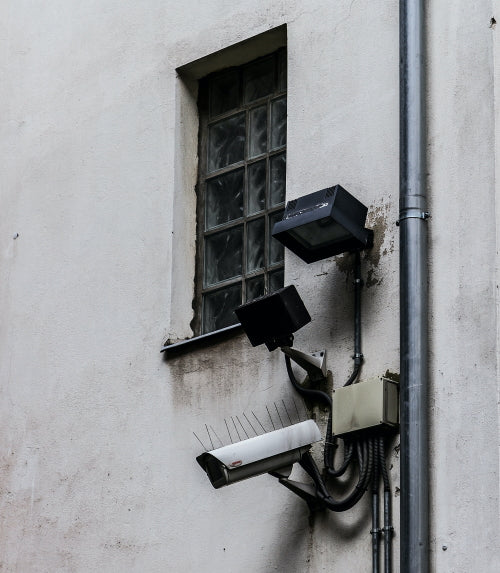 One of the main differences between analog CCTV and digital (IP) CCTV is how footage is captured and delivered to the monitoring station. Analog cameras collect photos and transfer the signal to a DVR via coaxial cable (Digital Video Recorder). The DVR digitizes analog video signals, compresses them, and saves them on a hard disk. The DVR must be linked to monitors or a router and modem to broadcast the video over the internet or intranet.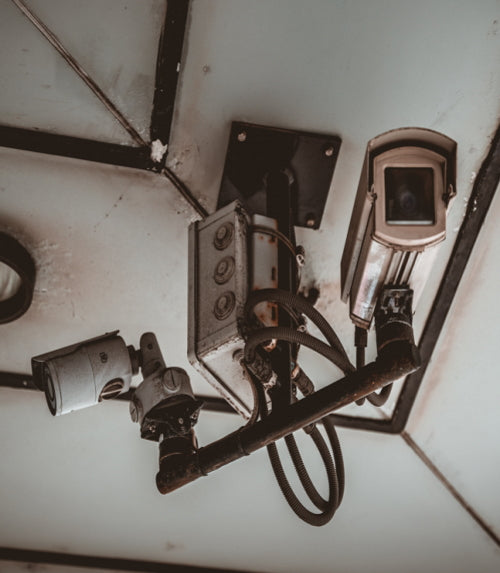 Analog cameras provide poor images. Most smartphones now offer greater resolutions. Due to the blurring of information, it may be difficult to distinguish between probable suspects while viewing them from a distance. There is also no digital zoom. Trying to zoom close on anything using an analog video may result in a hazy and grainy picture.
Because analog security cameras have a smaller field of view than digital security cameras, you may need more to cover the area you need to guard. Keep enough space between the analog cameras and the DVR for a stable connection. Otherwise, the connection's reliability will degrade. As a consequence, your camera placement options will be constrained.
TOP SURVEILLANCE EQUIPMENT OPTIONS
There are several options of surveillance equipment available based on your requirement and use. We have listed a few below: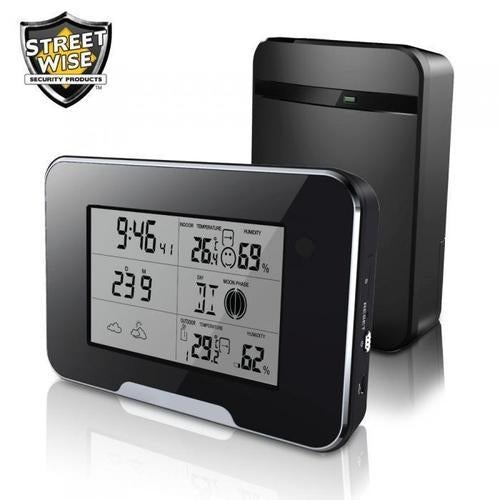 STREETWISE HD 1080P WEATHER STATION CAMERA WI-FI VERSION
The Streetwise Weather Station WiFi IP Camera allows you to monitor your house or business without being spotted. The free Pro iCam software may live broadcast to an iOS or Android smartphone by scanning the QR code on the camera. You may also watch it on your computer. This device can also record video to an SD card when motion is detected. This security camera's motion-activated alert mechanism is fantastic. When an intruder enters your house or business, the camera detects motion and sends you an alarm call so you can respond quickly.
When the phone rings, the screen shows live footage. If you think your house or company is in danger, contact the cops immediately. The 1080p HD video camera is disguised within a 5-inch LCD weather station. The LCD monitor shows the time, date, indoor/outdoor temperature, humidity, weather forecast, and moon phase. With a backlit display, this gadget also functions as an alarm clock.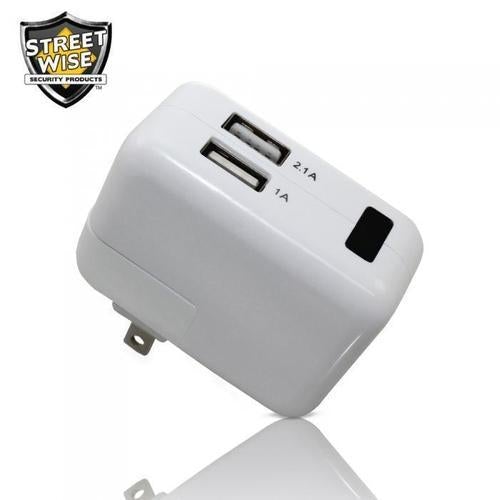 STREETWISE BLOCK CHARGER DVR
Nowadays, USB block chargers are a common home item. They are needed to charge computers, cellphones, tablets, and other electronic devices. To conceal an undercover surveillance DVR camera, a USB block charger would be ideal. This working USB block charger hides a 1080p concealed camera—Record covert video in motion detection or continuous recording mode for hours. The camera's 8GB microSD card may be expanded to 32GB.
The camera also records time and date, so you know when anything occurred. Connect the charger to your computer through the USB cord supplied (supports Mac OS, Android, and Windows systems). Finally, this spy camera is battery-free and works with any ordinary electrical outlet.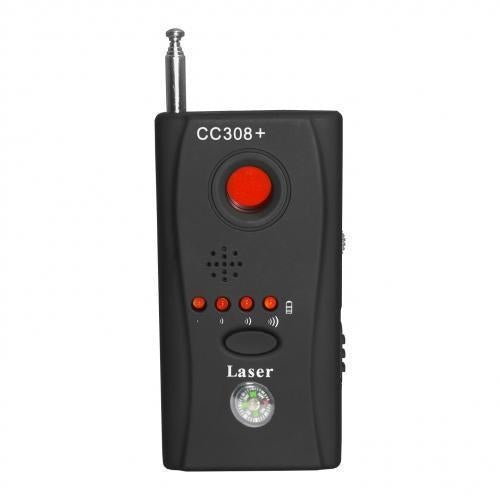 FULL RANGE CAMERA AND BUG DETECTOR
The Full Range Camera and Bug Detector is a compact, lightweight gadget that detects all types of hidden cameras by applying the most recent laser frequency visual detection algorithms. Furthermore, four signal intensity LED status indicator lights will inform you as you approach the hidden camera or audio bug source.
The item also includes an adjustable sensitivity control and three various alert modes, including a silent LED alert (with earbuds supplied), a hidden vibration alert, and a loud alarm alert. This unit measures about three and three-eighths inches by one and seven-eighths inches by five-eighths inches.
HOW TO MAKE SURE YOUR SURVEILLANCE EQUIPMENT FITS YOUR REQUIREMENTS?
We cannot overstate the need to secure our property, our business operations, and the people with whom we interact in today's fast-paced digital world. However, we must recognize the difficulty of doing so. Fortunately, whatever we need to keep an eye on, BestSafetyApparel. com has a large choice of technologically advanced but cost-effective surveillance equipment.
There are an extraordinary amount of covert operative tools and equipment options, all of which may be camouflaged in an equally astounding number of inconspicuous devices. Surveillance equipment may be used to see and record practically any situation, ranging from technical equipment to mirrors, wristwatches, and sunglasses.
When deciding which security cameras to buy for your home or business, it is critical to first evaluate your security or surveillance needs, as this will help you identify the most appropriate surveillance equipment for your specific situation.
SURVEILLANCE EQUIPMENT TIPS
The age of your video surveillance system will determine how frequently it has to be serviced. However, it is recommended that you inspect the equipment at least once a year. Below are a few tips:
Examine the area around the cameras to see if there are any obstacles. Remove any branches or vines that block the camera's vision.
You should also clean and test the camera regularly. A security system with a dusty camera lens may capture unusable images.
Examine your camera positioning when doing routine maintenance. The cameras should be sturdy and not easily shaken away.
Examine the system's receivers and cameras' wiring and connections. All connections must be securely fastened.
SURVEILLANCE EQUIPMENT FAQs
Here are a few frequently asked questions by our customers:
How can I identify the certification/approval rating of Surveillance Equipment?
Despite the fact that there are no clear regulatory standards or certifications for surveillance equipment in general, when acquiring surveillance equipment, go with dealers or distributors that have demonstrated an excellent track record and are well-respected and can be trusted.
What are the major parts of Surveillance Equipment?
The most crucial components of a surveillance system are its hardware elements. Camera, lens, housing, mounts, wiring, and monitors are such components. You may also buy these components individually or as part of a complete security system that contains everything you'll need.
How does Surveillance Equipment work?
The security cameras, linked to a central system, send footage to a monitor, which displays what the cameras observe. Unlike ordinary television transmission, CCTV sends a closed signal to the receiving display, allowing viewing to be rigorously reviewed by the linked equipment and no other devices.
Is it okay to buy Surveillance Equipment from anywhere online?
Many websites provide surveillance equipment, but buying from a trusted supplier is essential to guarantee a successful surveillance operation. There are several options on the market, including added functions like sunglasses, alarm clocks, and wristwatches. It is essential to purchase from a reliable source that can recommend the best surveillance equipment for your specific circumstance to prevent this.
What kind of Surveillance Equipment should I buy?
Surveillance equipment of many sorts and sizes is available on the market. You must, however, evaluate the location or region in which you want to use it to determine its relevance.
Can anyone use Surveillance Equipment?
Although surveillance technology is most often associated with law enforcement and other private security workers, homeowners also utilize it to keep their homes safe and secure. However, the legality of a monitoring system should not be utilized to violate another person's privacy.
What is the shelf life of Surveillance Equipment, and how often do I need to replace it?
Surveillance equipment has an incredible lifespan of 5 to 25 years. However, you may need to repair various components during this time.
How will Surveillance Equipment protect me from an attacker?
Attackers and invaders are deterred by surveillance equipment. Consequently, it is intended to prevent assaults rather than offer defense during an attack.
Will Surveillance Equipment make it possible to deter an attacker?
Surveillance equipment is considered a protective factor since it preys on people's fear of getting caught as its most crucial feature. Consequently, attackers are discouraged, especially those who are afraid of being apprehended.
Will Surveillance Equipment protect me from anyone?
A surveillance system serves as a layer of protection from anyone at any time.
What threats will the Surveillance Equipment protect me from
Surveillance devices are designed to keep you safe while also providing a feeling of security and comfort. You may capture footage of a broad range of activities that happen in your daily life with video surveillance, which is the most often utilized kind of surveillance equipment.
What are the different Surveillance Equipment available, and how do they differ from each other?
Several surveillance devices are available, including those that may be carried in a handbag or pocket, wristwatches or keychains, and those that are disguised as side table alarms. You may browse a wide range of
surveillance equipment
solutions on our website.
CONCLUSION
Surveillance cameras have fundamentally changed the way individuals protect and safeguard their homes and businesses. The diversity and quantity of security camera options available on the market have encouraged their installation in a growing number of sites, regions, and institutions. Modern advancements in security cameras and surveillance systems have increased security monitoring, administration, and enforcement while also preventing the actions of even the most skilled and experienced thieves and criminals.
To decide which security cameras to buy for your business or home, it is important to first evaluate your security or surveillance requirement as this would help to identify the most suitable option of surveillance equipment. When choosing security cameras, it is vital to evaluate the image and video quality, whether for wide-area coverage, face and license plate recognition, indoor/outdoor monitoring, or to satisfy your financial needs. As a result, acquiring surveillance equipment becomes a time-consuming job.
Best Safety Apparel relieves this stress by organizing the whole procedure on your behalf and is dedicated to providing you with a variety of monitoring solutions to fit your individual security needs.