Streetwise HD 1080P Weather Station Camera Wi-Fi Version
Regular price $330.95 $327.95 Sale
×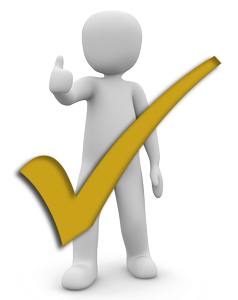 Request for a Quote Form has been submitted and we will get back to you soon.
---
Hurry! Only
Left in stock
Get Yours Before It's Too Late
poup with stuff in it
close
---
Product Description
Now you can covertly monitor your home or business with the Streetwise Weather Station WiFi IP Camera. The camera connects to the internet via Wi-Fi. You can live stream onto your iOS or Android device by downloading the free app, Pro iCam, and scanning the QR code on the camera. You can also view the live stream on your PC. In addition to providing live video, this device can also record to an SD card (supports up to a 32 GB card which is sold separately) when motion is detected.
One of the best features of this security camera is the motion activated alert system (can be activated in the app settings). In this mode, when an intruder enters your home or office and the camera senses motion, it will send an alert call to your mobile device. When the call is answered, live footage will be displayed. If you see that there is a threat to your home or business, call the police.
The 1080P high quality video camera is hidden inside a fully functional weather station with a 5 inch LCD screen. The LCD screen displays the time, date, indoor/outdoor temperature and humidity, a picture of the expected weather and the moon phase. This device is also a fully functional alarm clock with back-lit display for nighttime use. 
Features
1920 x 1080 resolutuion at 25 fps
Digital clock with 12-hour weather forecast
Indoor/Outdoor temperature and humidity reading
Motion detection recording and alerts
Rechargeble battery lasts up to three hours
Continuous recording via the USB power adapter
H.264 compression for high-quality playback
Supports up to 128GB microSD (sold separately)
Live streaming via the mobile app for iOS and Android devices
Includes outdoor weather sensor
Take pictures remotely via Pro iCam
Zoom in or out via Pro iCam
90 degree viewing angle
Windows 7, Windows 8, Mac OS X Operation
Web Browser: IE7 and above, Chrome and Firefox
Up to 8 viewers at a time
AVI video format
Warranty: 1 year
Note: It is recommended to use on Smartphone and PC only. Not with Tablet.
Contents
Indoor Weather Station Camera
Back stand
Outdoor Temperature Unit
1.5M USB Cable
AC Power Adapter
Mounting Screws
Instructions
Note:
The packaging and/or instructions for this unit say that it supports up to a 32GB SD card. Please note these improved models now support up to 128GB SD cards.
Please note this camera system will not work on a 5G network.  You are responsible to effectively communicate this to your customer. Please be advised that it will be the responsibility of you or your customer to send back to us any models that do not work for this reason, and they must be in like new condition.
NOTE: If your customer says they have a 5G network we suggest first having them check the router; many routers today are dual network (can simultaneously put out a 5G and 2.4G signal). 
Real time shoppers on site
stock running low.