Police Force Mini Tactical Q5 LED Flashlight
Regular price $24.95 $21.95 Sale
×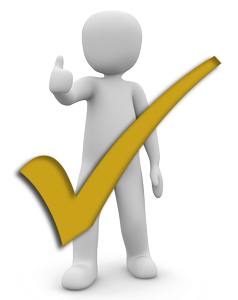 Request for a Quote Form has been submitted and we will get back to you soon.
---
Hurry! Only
Left in stock
Get Yours Before It's Too Late
poup with stuff in it
close
---
Product Description
At about 3 1/2 inches long, this compact tactical LED light boasts features and brightness of models twice its size. It's perfect to carry in your car, pocket, or purse so you'll never be left in the dark again!
Features
Military Grade Aluminum: Protects the flashlight from damage so it can always be ready when you need it.
Water Resistant: You can use the light even while out in bad weather.
Blinding Light: Not only will the LED flashlight safely illuminate the entire area at night, but it can also help to protect you. When shined in the eyes of an attacker, the ultra-bright light can have a temporary blinding effect making it easy for you to get away. At 220 lumens* this is one of the brightest tactical flashlights on the market today.

3 Light Modes: Allows you to easily change between the light modes: 100% for full strength, 50% for conserving battery life, and Flashing Strobe for emergencies or self-defense.
Slide Zoom: Allows you to adjust the focus of the light.

Rechargeable:

 The Police Force Mini Tactical Flashlight comes with our own Streetwise Rechargeable 14500 Lithium-Ion Battery and home charger. 

Flexible Battery Power: In addition to the included rechargeable 14500 Lithium-Ion Battery, this model also operates with one standard AA battery (note: the battery life of the rechargeable Lithium is much longer than the standard battery).
Easy to Carry: To make it easy to carry, a metal belt clip is included.
Lifetime Warranty: The Police Force Mini Tactical Flashlight is made of the highest quality components and comes with a lifetime warranty.
Requires
One 14500 Lithium-Ion Battery (included) or One AA battery (not included)
Contents
Police Force Mini Tactical Q5 LED Flashlight




Streetwise 14500 Lithium-Ion Battery

Home Charger

Instructions
*220 are the actual lumens. Unfortunately many companies inflate the lumen ratings of their flashlights. Lights with this brightness are often marketed as 500 or more lumens.
Real time shoppers on site
stock running low.