HD Hidden Watch Camera with Built-In DVR, Silver Case and Silver Band
Regular price $101.94 $86.95 Sale
×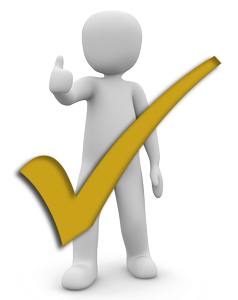 Request for a Quote Form has been submitted and we will get back to you soon.
---
Hurry! Only
Left in stock
Get Yours Before It's Too Late
poup with stuff in it
close
---
Product Description
Stylish Wrist Watch with a Built-In High-Definition Hidden Camera. This model has a silver watch case, black face, and silver watch band. The 1080P camera wrist watch looks great and has an amazing picture quality. This looks like a high-end watch but has a small and nearly invisible camera. It has a built-in 16GB memory which will hold 1.5 hours of recordings.
It has about an hour of run time with the rechargeable battery. This also has built-in night vision up to 3 feet. This camera has 3 small invisible IR's that automatically turn on when in low light. This makes this camera great for low light situations. This device is very easy to use, simply press the button located at the top right of the watch to turn on and start recording. Works as a normal watch.
This watch does a timestamp that can be set up using a Windows computer. It can take photos and record video.
The hidden HD watch camera has many uses. It can be used for a secret shopper, record problems at work, record problems at school, record problems with spouse, private investigators, and many more.
Features
Looks like a designer wristwatch
One hour of battery run time
Playback and download recordings easily on a computer
Records HD video 1920x1080
Date and Timestamp the video recordings
Has Built-in 16GB flash memory
Takes photo shots: 4352x3024 resolution
Simple to operate
Night vision up to 3 feet
Charge this device on the go via any powered USB port
Field of View: 65 degrees
Minimal Illumination: 1 lux
Compression Format: H.264 advanced version
Video Resolution: 1920x1080, 1280x720
Video File Format - Standard AVI File
Frame Rate: 1296P/1080P @30fps, 720P @60fps
Photo Format: JPG 4352x3024
Storage: built-in 16GB internal memory
Date/Time Table - YYYY/MM/DD, HH/MM/SS
Battery Life: 60 minutes
Charge Time: 3-4 hours
Includes 1080P Spy Watch Hidden Cam with Night Vision, USB Data cable, Instruction Manual, 1-year manufacturer's warranty
Real time shoppers on site
stock running low.